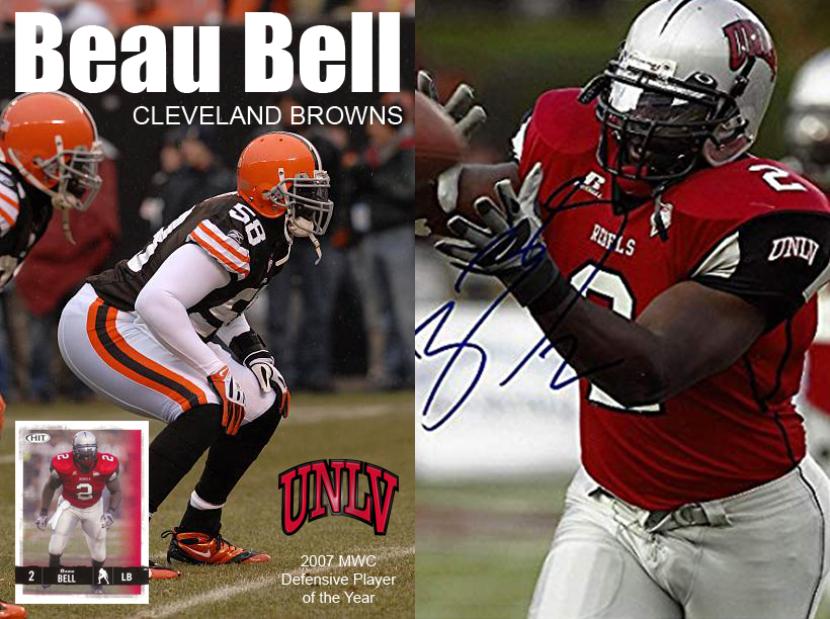 Beau Bell was a star linebacker at UNLV and was the Mountain West Defensive Player of the Year in 2007, leading the conference with 126 tackles and five forced fumbles. Bell also tallied 9 1/2 tackles for loss, including three sacks, and four interceptions.
Bell was named league player of the week four times, tying the school record set by former Rebel Randall Cunningham.
Bell was drafted by the Cleveland Browns in the fourth round (104th overall) of the 2008 NFL Draft.