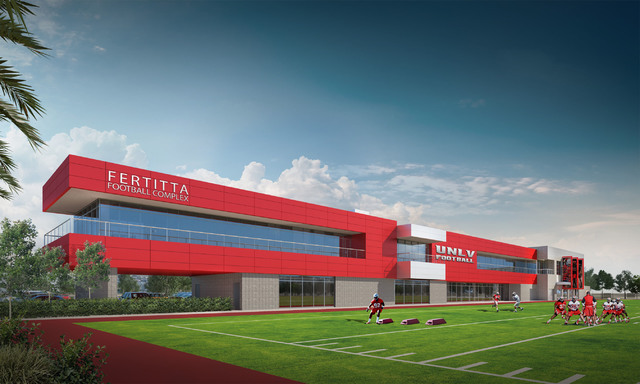 Is UNLV a Sleeping Giant in College Football?
By Rebel Raid Staff - UNLV Message Board
September 15, 2016
The UNLV football program began 48 years ago in 1968 when Las Vegas was a much smaller city. That same year Vegas touted the opening of the Circus Circus property on its young developing Las Vegas Strip.
Since that time the Las Vegas Strip has grown into the biggest and brightest entertainment attraction in the world and Las Vegas has sprung up to become one of the nation's most vibrant cities. The UNLV football program, however, had experienced a similar outcome more closely resembling that of the Circus Circus, which over time has become an overshadowed decaying property.
In circus-like custom, UNLV football accumulated an all-time losing record of 221-262-4 (.458) and suffered more than its share of embarrassing defeats against opposing college competition. The Rebels made regular appearances in ESPN's Bottom 10 and became a perennial doormat team in multiple athletic conferences.
But that was the past, and UNLV's circumstances appear to be changing quickly in dramatic fashion. To put it simply, Rebel football is emerging.
The UNLV football program has undergone a 180 degree shift in philosophy, which began in 2015 when UNLV's athletic department hired the man responsible for leading Vegas' own Bishop Gorman High School into national prominence, Coach Tony Sanchez. This new philosophy, labeled "The New Era" of UNLV football, consists of one major purpose, which is that UNLV football is now a major priority on campus.
In addition to UNLV's head coach, assistant coaches and school administrators have hit the ground running, taking impressive action to improve their current student-athletes' training and diet, as well as to elevate program recruiting, branding and marketing, and building.
In May, UNLV football received what at the time was the single largest donation gift in program history, a $2 million check from a donor remaining anonymous. This money came in amid various other escalating cash donations, to contribute toward building a stunning state-of-the-art football complex on campus.
This week another record-breaking gift was delivered to UNLV football to the tune of $10 million, courtesy of the Fertitta family who are strong supporters of Coach Sanchez.
Increasing buzz around the program suggests that more large financial donations are in the pipeline as UNLV is scheduled to break ground on its new football complex come springtime.
Coach Tony Sanchez explains, "I knew when I took this opportunity that this was a diamond in the rough and could be an incredible job and amazing community, and could help change the face of the university".
Last February UNLV football hauled in its best recruiting class in school history, and recruiting will only skyrocket upward upon the completion of this beautiful campus football facility located within the bright Las Vegas lights.
Regarding the boosted amenities, Coach Sanchez says, "The thing I get excited about is my players and watching them walk in every day, and seeing them be able to walk up to a first class dining facility, and being able to feed them, having them leave that facility and walk into a first class academic center where they can have computer labs and individual tutoring rooms, have places for them to spend time together and lounge. This is their home away from home".
With the addition of this luxurious football facility UNLV's program will be propelled to compete among the very best in the conference.
In the meantime, UNLV football players are already feeling better, looking better, and playing better. But wait...there's more.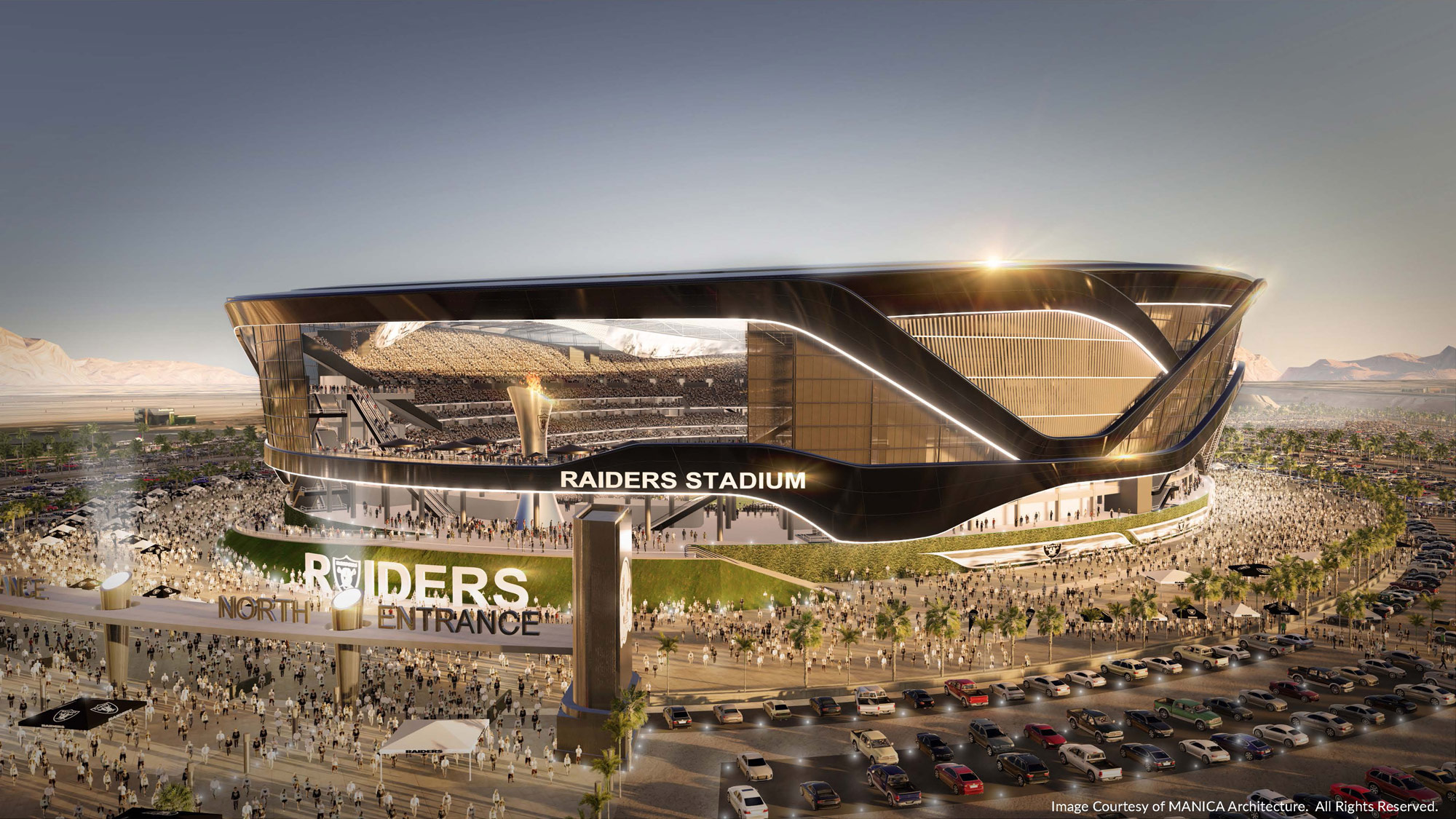 Las Vegas is in neck-deep in negotiating the construction of a new NFL quality 65,000 seat domed stadium located on or near the world-renowned Las Vegas Strip which, if approved by the legislature, would become home for the Rebels on game days.
This stadium would suddenly make UNLV football the coolest program in the Mountain West Conference and possibly the hottest trending program around the country.
Said by Coach Sanchez, "UNLV football will be a heartbeat at a whole other level". Sanchez understands the process and work needed to get the program where he envisions it to be and talks often about positioning UNLV to join a Power 5 conference, and ultimately competing at the highest level of college football, among ESPN's Top 10.
"I think we have a real opportunity here in the city of Las Vegas, with the growth of it and all of these things that are going on around here".
Onlookers cannot help but notice that already in a short amount of time UNLV football has made impressive growth under Coach Sanchez and his staff, with the future of Rebel football looking brighter than ever.
No longer is UNLV football resembling the Circus Circus of the Las Vegas Strip, but rather has initiated a plan of action to resemble the Bellagio in the foreseeable future.
UNLV football could very well be college football's biggest sleeping giant, and this giant is no longer in a state of coma, but is stirring around, rustling, stretching its arms, and is on the verge of awaking. Once it does, watch out because UNLV football will climb up to new altitudes among the elite programs around the country.