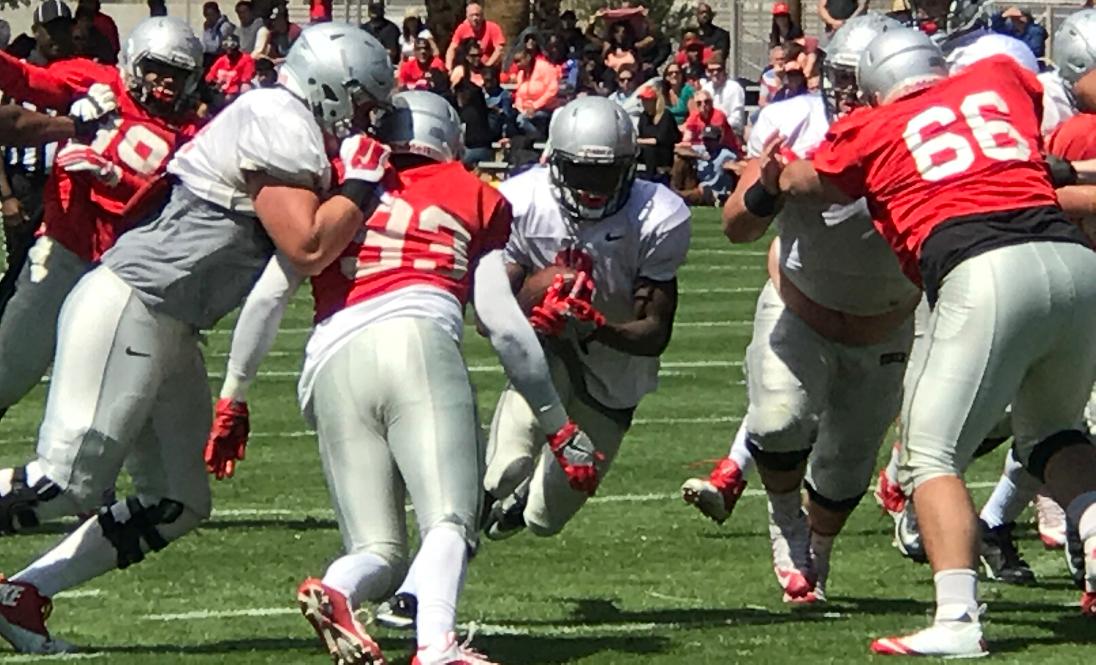 Rebels Display Flashes of Explosiveness on Offense
By Rebel Raid Staff
April 1, 2017
At UNLV's Spring Football Showcase today held at Peter Johann Memorial Field there were enough flashes of explosiveness to make one believe 2017 could feature a team capable of reaching the post season.
"I'm excited about it. I feel this team is where it needs to be as far as moving on track and at the right pace", said Coach Sanchez following today's event.
Despite a sluggish start offensively, the Rebels gradually found their groove and demonstrated a variety of speed from multiple players, including from UNLV's redshirt freshman quarterback Armani Rogers, who completed 8 of 14 passes for 174 yards and two touchdowns.
With the defense forced to focus on a backfield stacked with acceleration, and a receiving group equipped with quickness, Rogers found opportunities to run out of the pocket and create plays as well.
"There's a lot of weapons out there that are going to allow the quarterback to be that dual-threat guy", Sanchez said.
Charles Williams, Lexington Thomas and Evan Owens are three runningbacks who at anytime can peel off a long touchdown run. The stable is deep especially when considering Xzaviar Campbell can plow his way through linebackers with consistency.
Williams and Owens both rushed for touchdowns today on limited carries.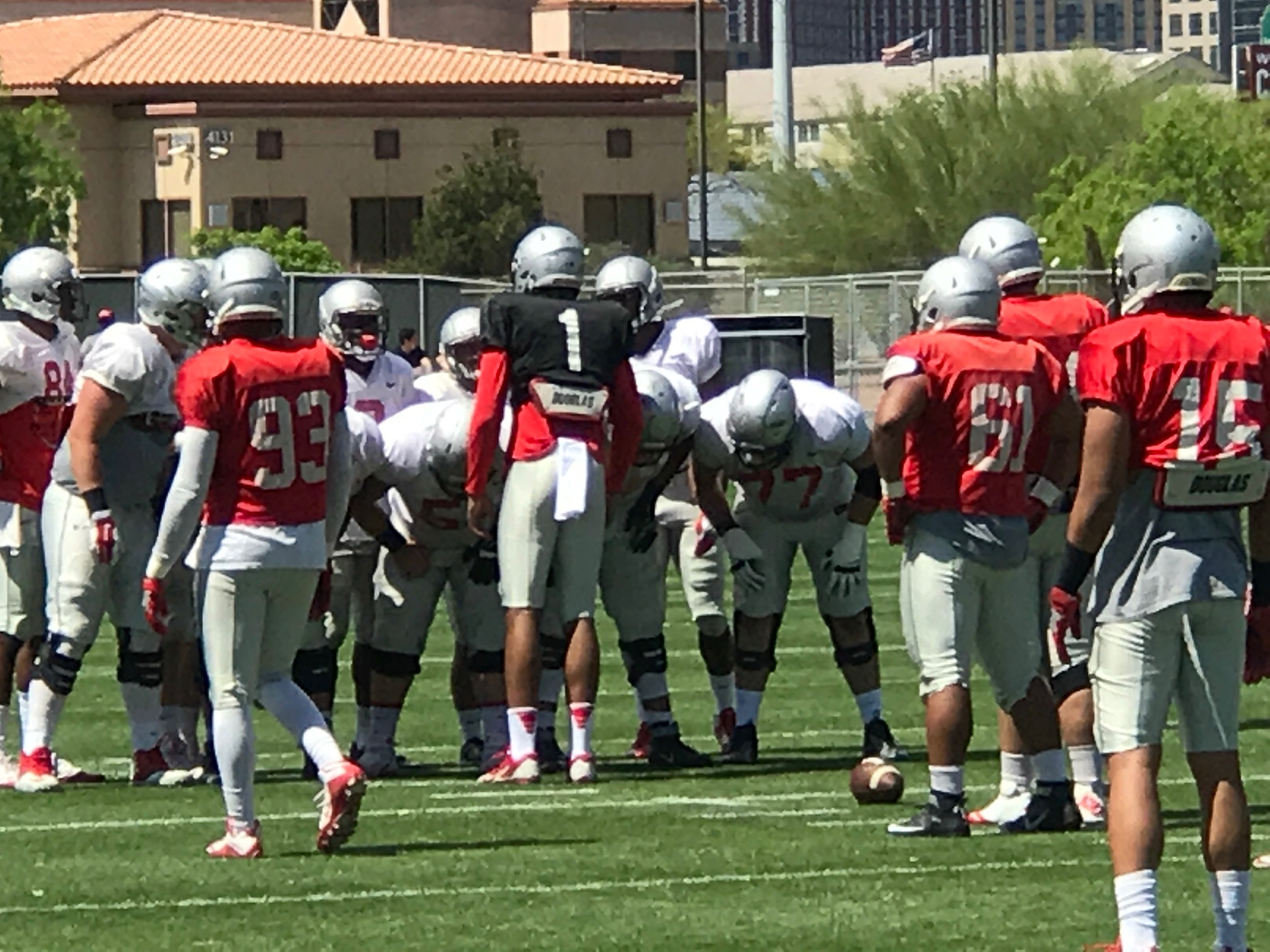 Catching the ball for the Rebels is a receiving squad that possibly is deeper than the runningback group. Devastated by injuries last year, all of the receivers return healthy and ready to compete, though Devonte Boyd was held out for stretches of spring camp and Kendal Keyes was limited also due to not being 100% recovered.
However, Brandon Presley continued to emerge as a go-to target during spring camp and demonstrated a knack for getting behind the defensive secondary for long balls.
Today Presley caught 3 passes for 95 yards and one touchdown reception.